You don't need a personal trainer
You don't need an online coach
You don't even need a fitness program
YOU JUST NEED THE RIGHT KNOWLEDGE TO DO IT ALL YOURSELF!
Have you ever jumped into a fitness routine only to give up after a few weeks of putting in so much effort but making little to no progress?
It's seriously so frustrating! Who wouldn't want to give up?
Maybe you regularly work out, but you still don't know the answers to these kinds of questions:
How do I get stronger?
How do I progress in my workouts?
How many reps should I do?
How many sets should I do?
How many times per week should I exercise?
How long should I spend in the gym?
How do I avoid getting injured?
How do I properly recover from my workouts?
It was only a few years ago that I started to really look for the answers to these questions because I knew they were all essential to designing a bulletproof workout routine that I could easily follow.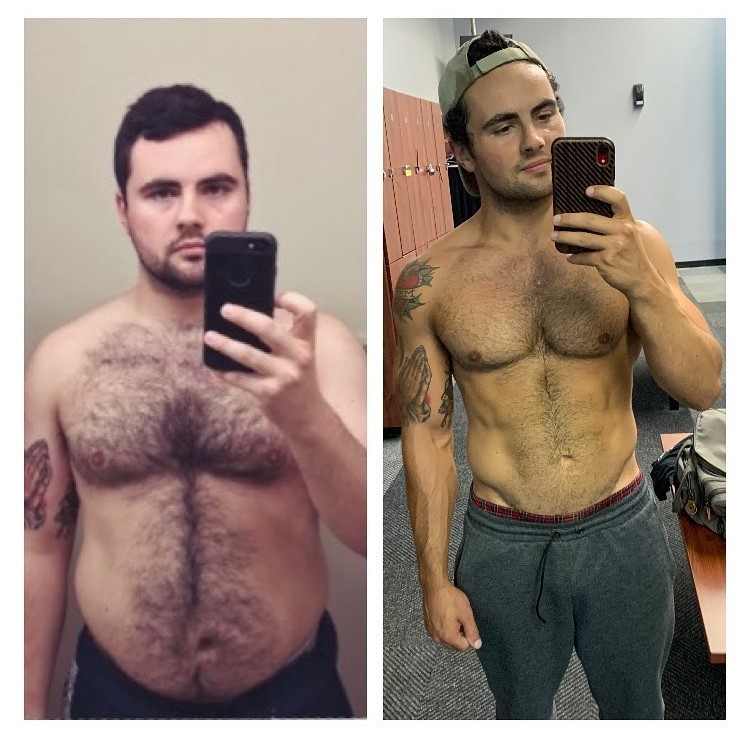 I was about 14 or 15 years old when I first started working out. I played soccer, basketball, a little baseball, and ran track, so staying in shape was always something I tried to maintain. Conditioning season before basketball tryouts was when I would hit the weight room the hardest. I lifted weights the same way all of the other guys in the weight room would, or I'd conform to whatever the mainstream fitness gurus recommended.
In college, I started lifting weights a lot more because I did not play sports as much as I did in high school. I didn't want to gain weight, so I'd hit the gym 5 or 6 times per week, but I could never achieve the specific results that I wanted from training. It made sense to lift weights to build a healthy, functional body that emphasized strength, but I didn't know how to get stronger properly.
It wasn't until I transferred to the University of Maryland that I started to research this topic heavily. However, I did not hit the books, look up research papers, or consort to the internet to find answers. Instead, I chose to just ask the hundreds of other students who went to the gym! I made it a goal for myself to get a tip or some advice from at least one person every single time I hit the gym.
I accumulated over 200 recommendations from people who studied health and exercise science, physical therapy, sports medicine, sports training, and nutrition science.
I noticed patterns in what did work and what didn't, and almost everything that did work contradicted the mainstream fitness media.
It wasn't until I went against the grain of everything that I began to achieve consistent results
Using these methods, I was able to lose the weight I had put on in college.
My workout routine was so simple that I made Dean's list as a chemical engineering student the semester I started to implement my workout principles!
If I was able to accomplish something like this, you can too!
That's why I created the Axle Fit Course. Because I want to show you exactly how to do it all by yourself.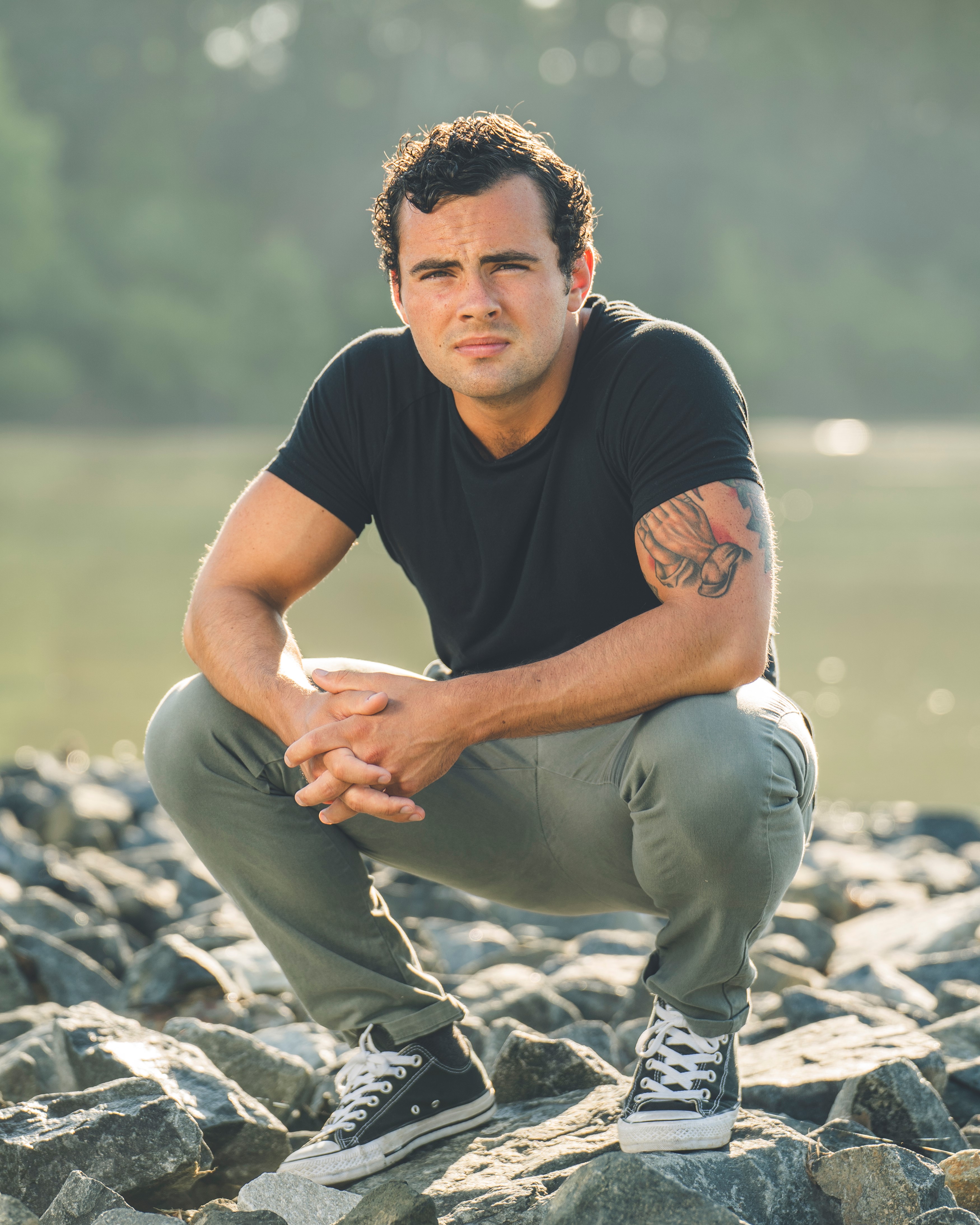 Meet Your Instructor,
Benjamin Richardson
Benjamin Richardson is a graduate of the chemical and biomolecular engineering department at the University of Maryland. He is passionate about teaching people how fitness, nutrition, and exercise play critical roles in their everyday lives.
He is a member of the National Council on Strength and Fitness and the American Nutrition Association. He has hosted several seminars at colleges and businesses to teach individuals how to live healthier lifestyles. His background includes organic chemistry, cellular biology, biochemical physiology, bioengineering, and metabolic pathways.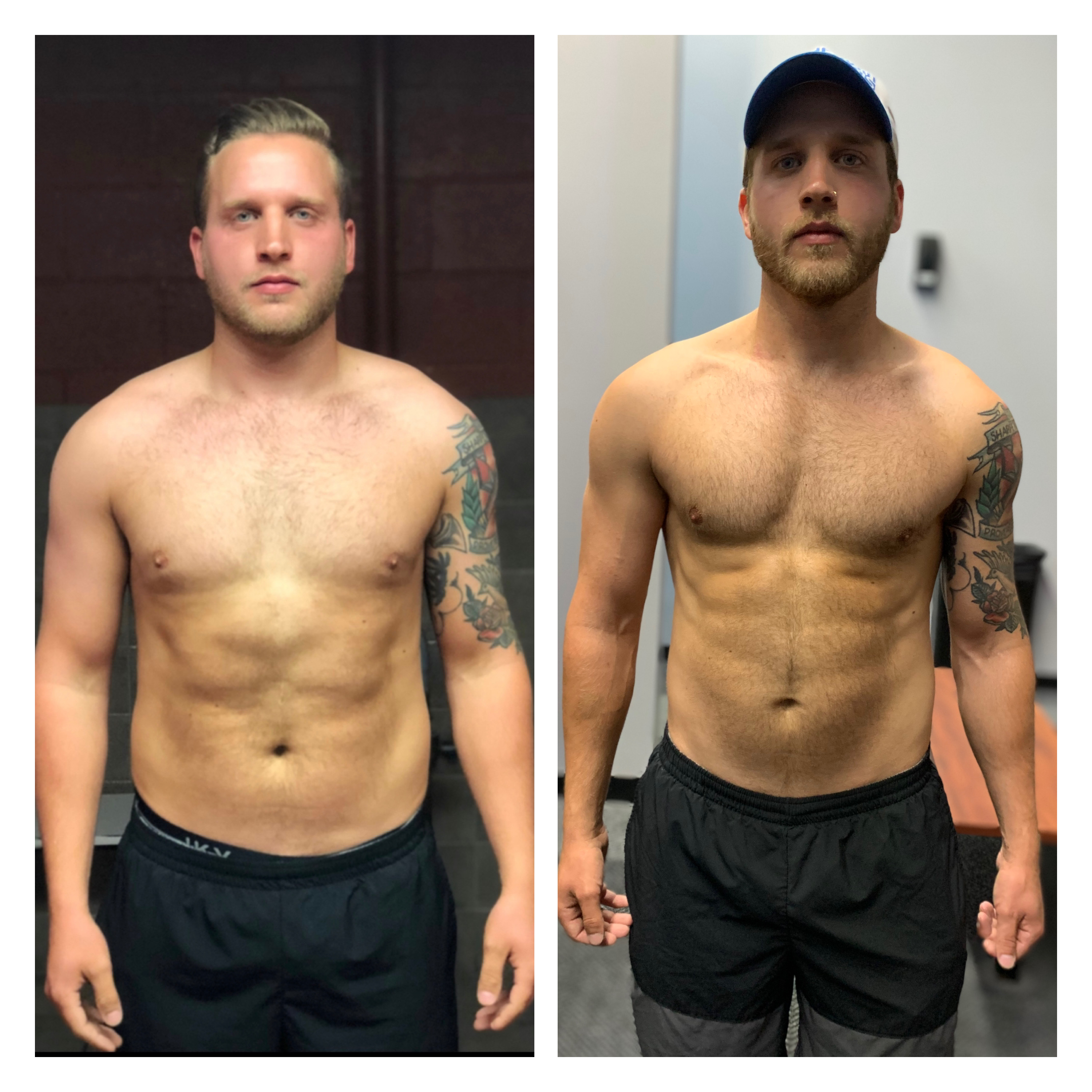 Check out Lance's progress after completing my program!
Lance packed on muscle in his chest and shoulders by getting incredibly strong on the right movements, and also lost 30 pounds of body fat by following an appropriate nutrition protocol.
He focused on recovering properly from workouts and sticking to an efficient strength progression model while avoiding the types of training that hinder results.
READY FOR
RESULTS LIKE HIS?
After completing this course, you will be able to do the following:
Use strength training to improve your body composition
Define standard workout terms like "progressive overload"
Recognize the core exercises to develop strength in
Design a practical workout routine that you will love
Incorporate proper cardio into your workout schedule
Avoid injuries associated with strength training
Recover so that your body will adjust to your workout requirements
Understand how you should not train
Integrate a select few supplements that work, if you so choose
Without the right approach or strategy, it's no wonder so many people dread working out and turn to other expensive options in hopes of making progress!
I developed the Axle Fit Course to give you all of the tools you need to create your own workout routine specific to your goals.
It gives you the power to call the shots and make progress without dropping hundreds of dollars on fitness professionals who hold your hand every step of the way.
My course will empower you to reach your physical potential all by yourself.
This is not a program that just tells you what to do. It teaches you how to design workout routines.
When you are the one in control, you'll enjoy your routine more!
That's why it's not called a "program." It's not just laid out content that you blindly follow in hopes of getting results.
It's an instruction manual for making your own program to work towards your personal goals.
Have you ever completed a project, felt proud of yourself, but still felt like you could do better?
This is just human nature because we improve by pushing and critiquing ourselves.
The same effect will occur once you acquire the right knowledge that will allow you to design your own workout schedule.
You will be proud of your fitness accomplishments, but you will tell yourself that you can do better.


You will always have a goal to work towards, and this is what truly creates a robust and sustainable workout plan.
Reaching a flow state can be difficult, but once you know how to do it, it's seriously a walk in the park.
That's the secret though, you have to learn how to make it a walk in the park.
Working out shouldn't be a chore or a burden!
It should be an enjoyable part of your life that motivates you to progress and excel in every area of life.
Fitness isn't about sticking to some insane workout regime that isn't even realistic.
Your body wants you to train a specific way.
In this course, I'll teach you everything you need to know about creating a workout program that you enjoy so that it's easy to follow week after week, month after month, and year after year.
Click below to get instant access to the course and truly unleash the full power of your body.
I hope to see you inside.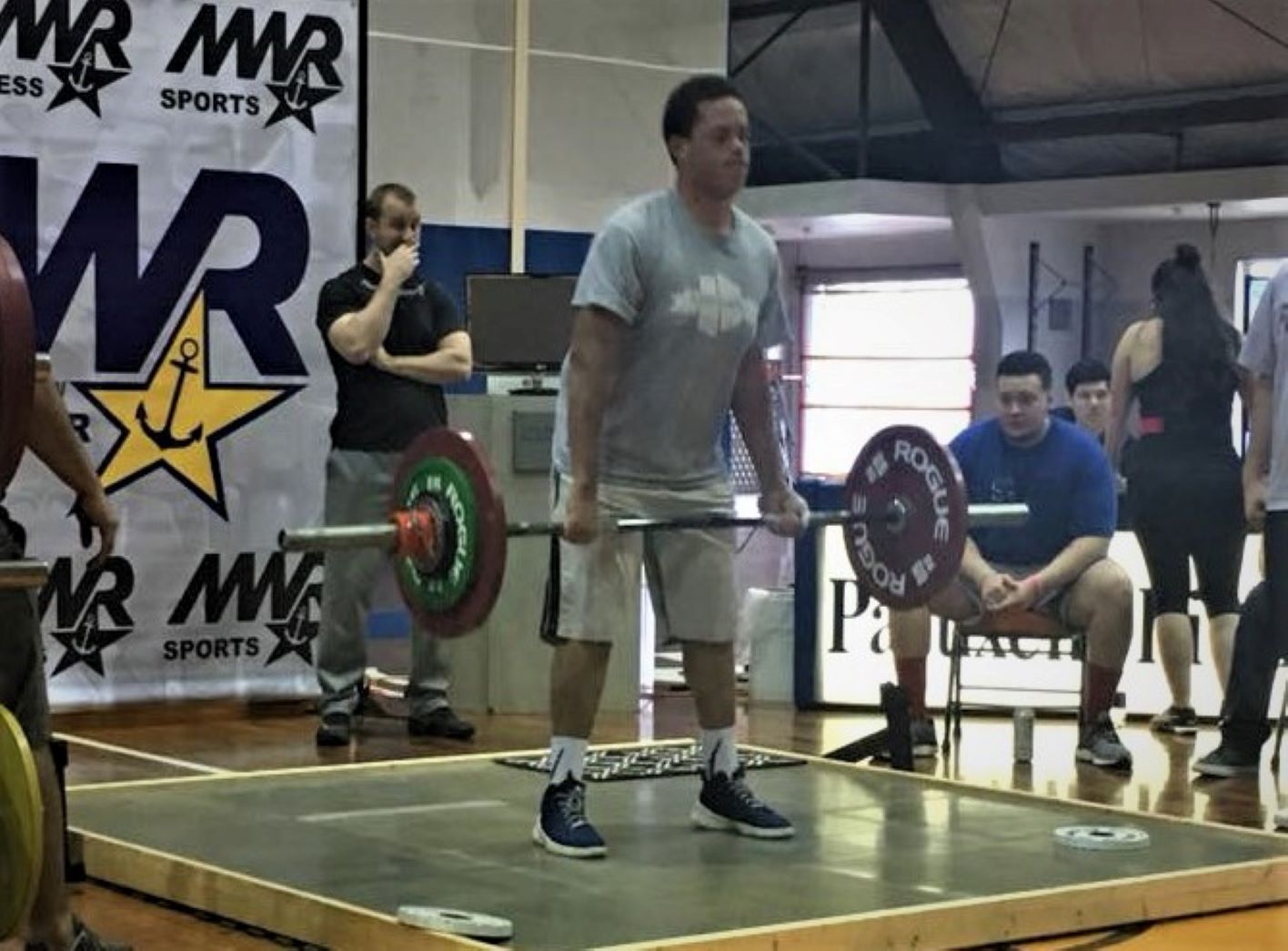 "Ben's course has equipped me with the exact tools I needed to reach my fitness goals. He's a chemical engineer, so he knows his stuff and does his research. His progress also verifies that even further. You won't regret purchasing this course."
- Reginald Smith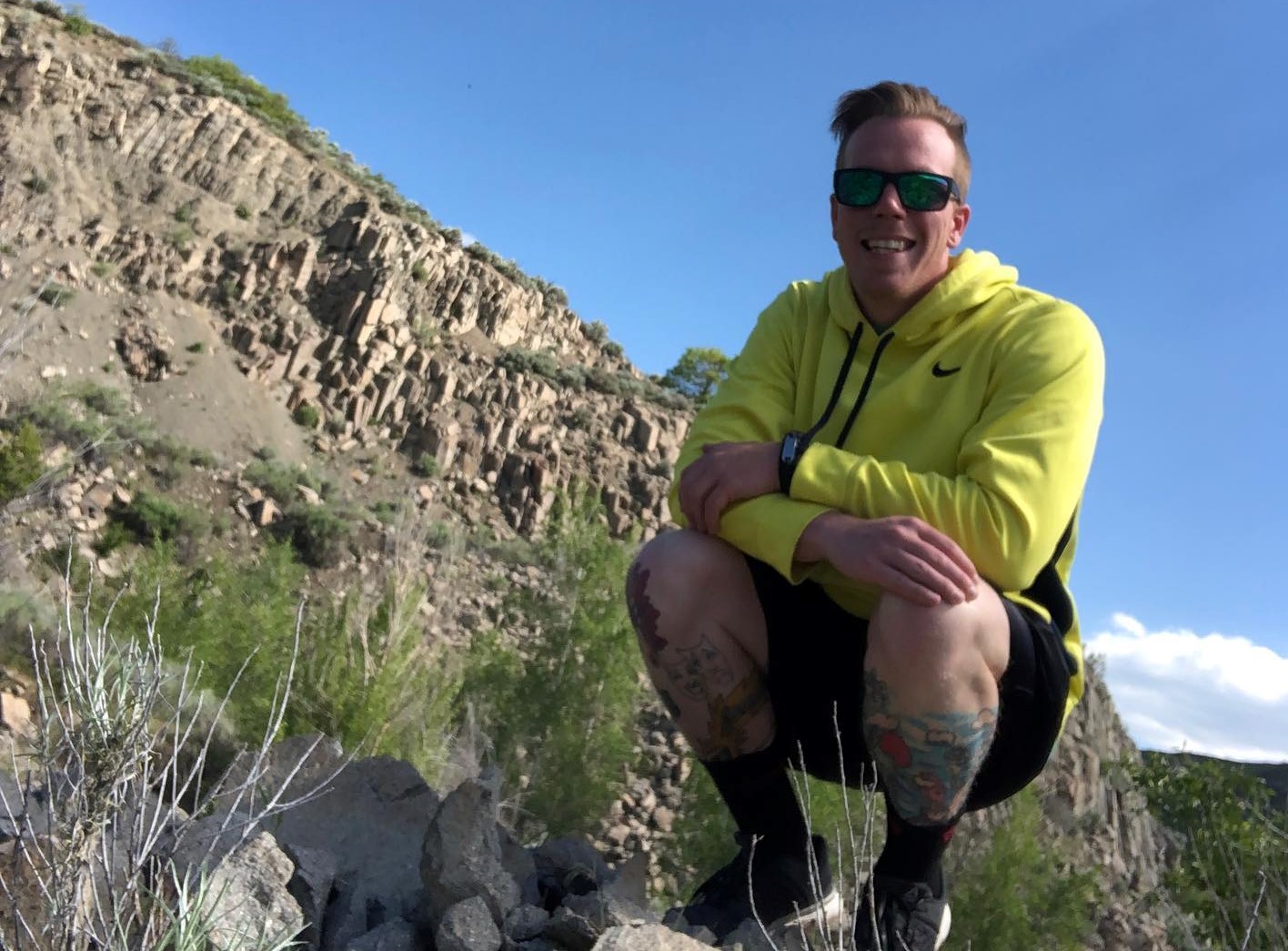 "When I took exercise science, I learned about how people have a hard time breaking old habits and forming new ones when it comes to fitness. Ben's course maps out exactly how to do it. He wrote it so well."
- Dylan Harim
Frequently Asked Questions
Is the course for both men and women?
Of course! The path to building a strong, functional body truly is the same for both men and women. The difference is in which areas you will want to build strength.
How long before I see results?
You will see improvements in your strength within three weeks, and I can guarantee that you will be lifting much heavier weights within 90 days OR YOUR MONEY BACK plus you get to keep the course and all future updates on it.
I'm on the heavier side, will I still see progress?
Absolutely! Getting stronger will improve your body's lean muscle mass to body fat ratio, and I give extremely useful cardio recommendations that will aid in fat loss.
Is there some kind of money back guarantee?
I'm so confident that you'll not only know how to get stronger but you will get stronger after taking my course that I offer a 100% refund within 90 days of purchase AND you still get to keep the course with all future updates on it.
What if I don't see results?
The only way that you won't see results is if you don't apply the knowledge that you will gain from the course. The entire purpose of it is to teach you how to make a workout routine that you will sustain. If you can do that, you will achieve your desired results.
Do you have questions of your own? Send us an email at [email protected] or send us a message on Facebook or Instagram to find out more!
Please Note: The author of this site is not engaged in rendering professional advice or services to the individual reader. The ideas, procedures, and suggestions contained within this work are not intended as a substitute for consulting with your physician. All matters regarding your health require medical supervision. The author shall not be liable or responsible for any loss or damage allegedly arising from any information or suggestions within this blog. You, as a reader of this website, are totally and completely responsible for your own health and healthcare.