You don't need gym equipment to build strength.
You don't need weights, barbells, or dumbbells to build muscle.
All you need is the weight of your own body!
Knowing how to build strength with bodyweight workouts can be intimidating if you don't know where to start.
That's why I created the Axle Bodyweight Program!
In my program, I'll answer all of the following questions:
How do I get stronger?
How do I progress in my workouts?
How many reps should I do?
How many sets should I do?
Which exercises should I do?
How many times per week should I work out?
How long should I spend working out?
How do I properly recover from my workouts?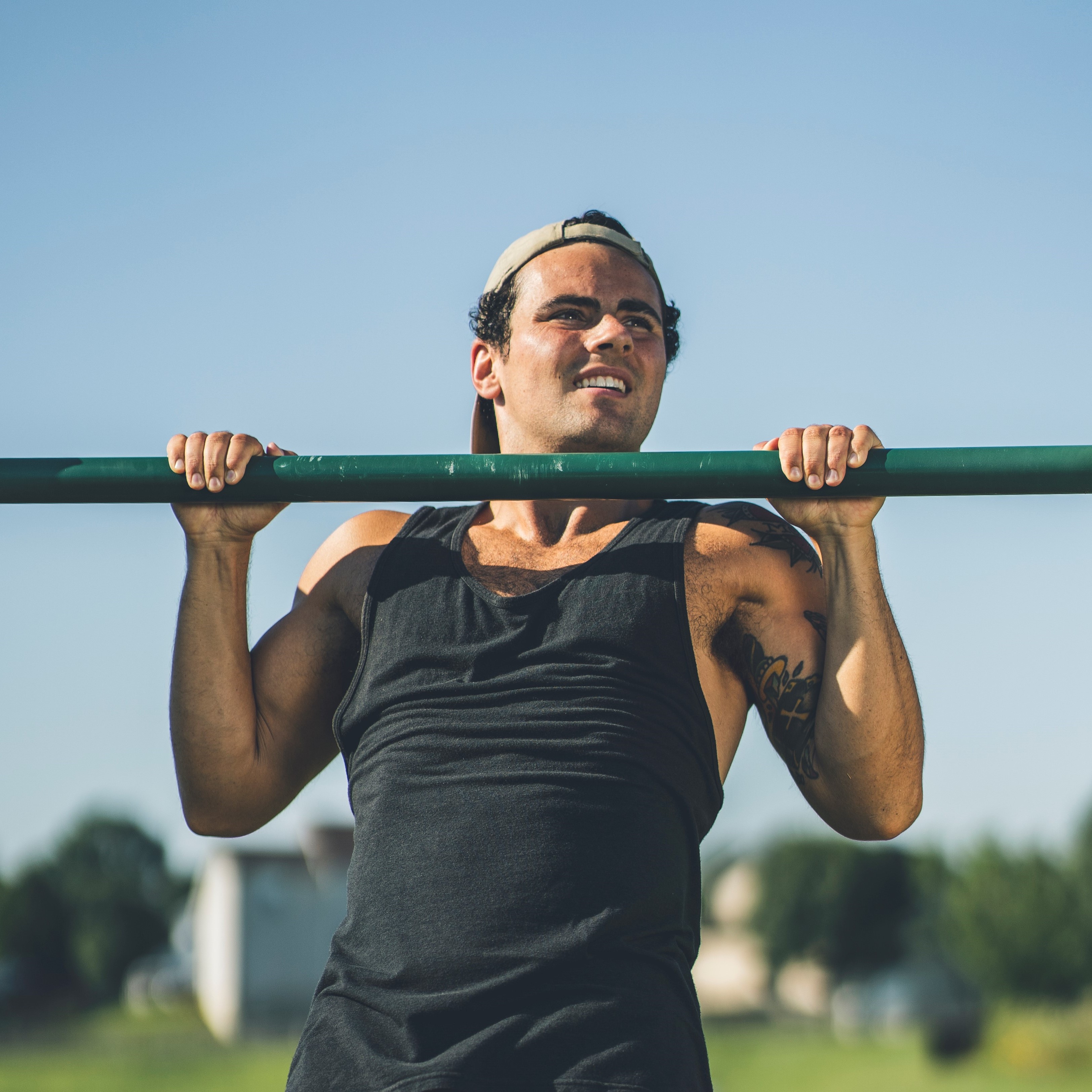 The Bodyweight
Training Journey
It was only a few years ago that I started to really look for the answers to these questions because I knew answering them was essential to designing a bulletproof workout routine that I could stick to easily.
During the COVID-19 quarantine months, I shifted my training endeavors toward bodyweight training since the gyms closed.
After a couple of months, I built my way up to doing elevated one-arm pushups, weighted muscle-ups, and weighted handstand pushups!
I applied many of the principles that I use in weightlifting, like progressive overload, to successfully work my way up to performing these movements.
Calisthenics, which is another name for bodyweight workouts, has become increasingly popular within the past couple of years.
Not everyone has access to a gym, many people often travel for their jobs, and some just don't want to pay for potentially expensive memberships that gyms charge.
However, you can still build strength and gain muscle with bodyweight workouts.
You just need the proper progression models and workout principles to make consistent progress.
I learned much about fitness and nutrition while I was in college, attending the University of Maryland.
While I was there, I connected with hundreds of students who also used the gym. These students had backgrounds in nutrition science, physical therapy, sports medicine, and exercise science.
I made it a goal for myself to ask others for nutrition or fitness advice every single time I went to the gym. 
As I gathered information, I noticed patterns in what worked and what did not.
That is when I realized that much of what the mainstream media teaches about fitness and nutrition is misleading and inaccurate.
It's a vast industry, making it a prime target for the spread of misinformation.
The purpose of my courses and my company is to educate people on how they can easily incorporate fitness and nutrition into their everyday lives.
You don't need to work out every day to make progress, and you don't need to perform hundreds of pushups, crunches, and pullups a day to get in shape.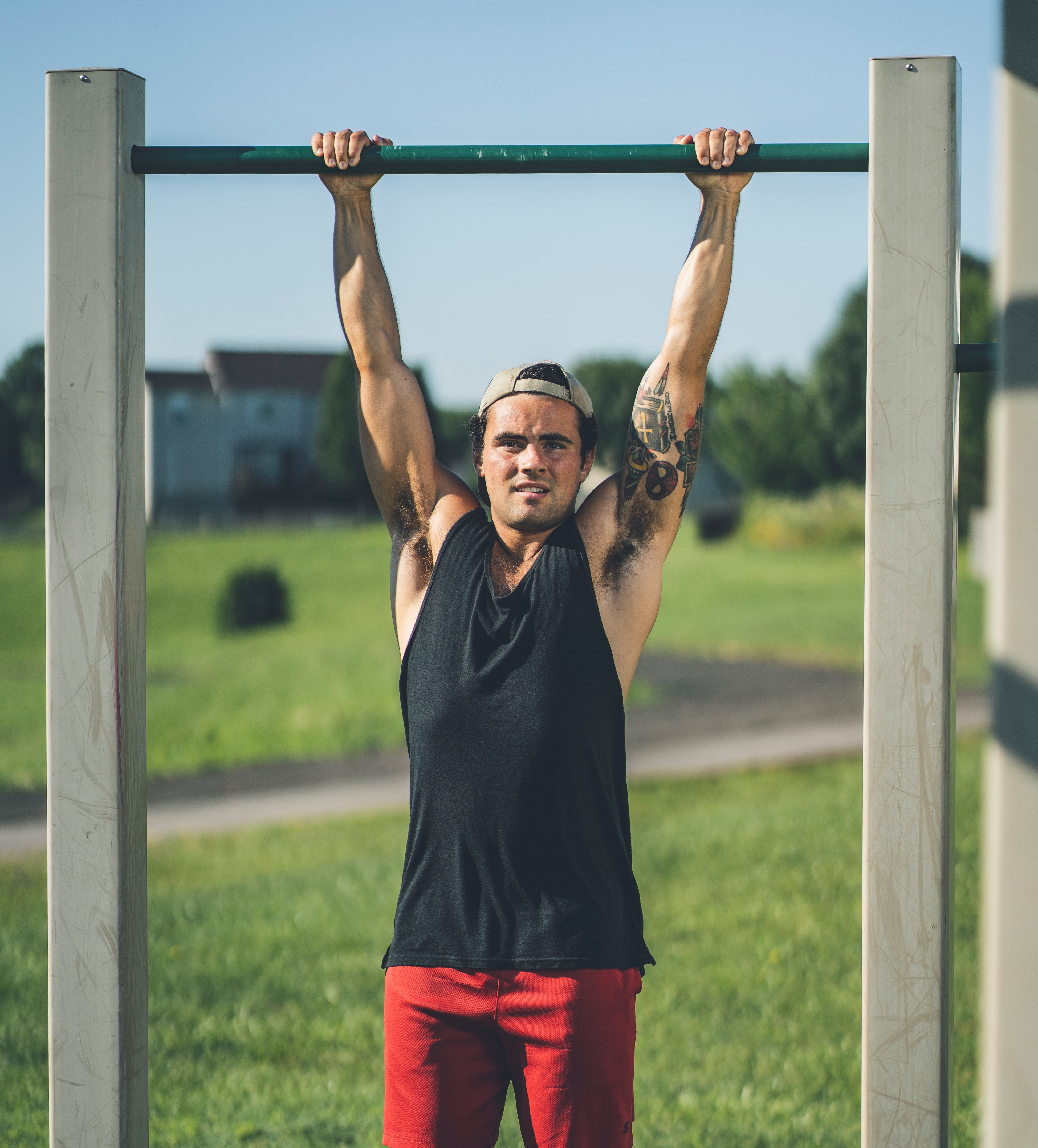 Meet Your Instructor,
Benjamin Richardson
Benjamin Richardson is a graduate of the chemical and biomolecular engineering department at the University of Maryland. He is passionate about teaching people how fitness, nutrition, and exercise play critical roles in their everyday lives.
He is a member of the National Council on Strength and Fitness and the American Nutrition Association. He has hosted several seminars at colleges and businesses to teach individuals how to live healthier lifestyles. His background includes organic chemistry, cellular biology, biochemical physiology, bioengineering, and metabolic pathways.
Please Note: The author of this site is not engaged in rendering professional advice or services to the individual reader. The ideas, procedures, and suggestions contained within this work are not intended as a substitute for consulting with your physician. All matters regarding your health require medical supervision. The author shall not be liable or responsible for any loss or damage allegedly arising from any information or suggestions within this blog. You, as a reader of this website, are totally and completely responsible for your own health and healthcare.